Solo Traveling Safety Tips | Self Defense While Traveling Alone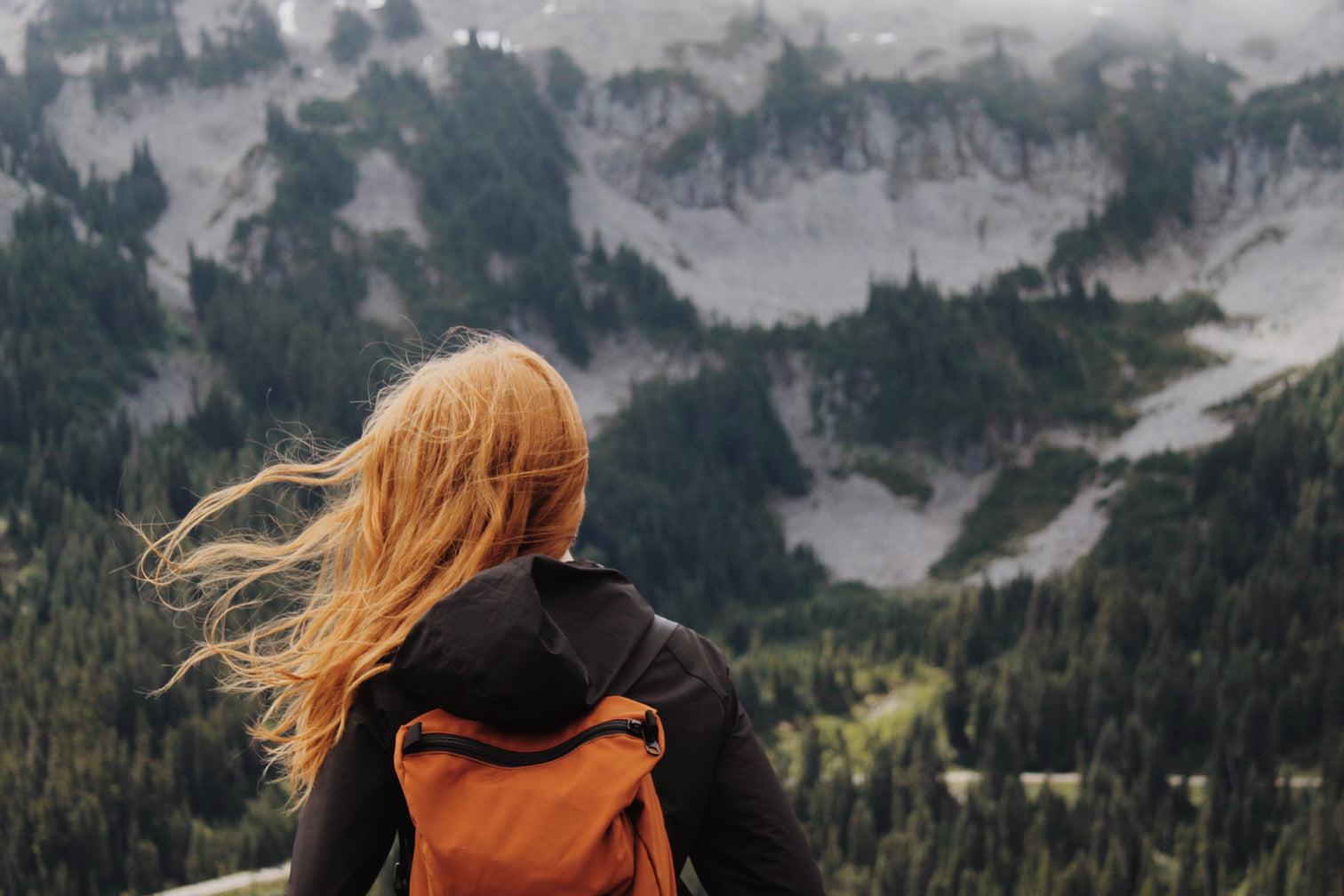 More than 87% of Americans have upcoming trips planned.
With summer just a few weeks away, and many people believing COVID-19 is endemic now, traveling has seen a massive uptick from people around the world.
The pandemic showed people that life can be short and we shouldn't take things for granted like being healthy enough to travel and visit new cities and beautiful cultures.
In fact, many people are venturing outside of their comfort zone and deciding to solo travel for the first time ever.
Do you like setting your own schedule? Check.
Are most of your friends swamped with work or in long term relationships? Check.
Are you interested in visiting destinations that your friends don't want to? Check.
Whatever the case may be, solo traveling is one of the best ways to explore a new place.
As long as you're staying safe with planning and preparation, self defense products, and street smarts, you will learn a lot from traveling alone.
Below we will discuss some easy pointers to keep you safe during your solo journeys around the world.
Research Solo Traveling Destinations
After you have chosen a solo travel destination, a deep dive into research is the next thing you should do. You've most likely done some basic research on the place, which is why you chose it in the first place. Deep dive research comes next. And we have some of the best resources at our disposal such as:
Watch walking tours of neighborhoods, safety videos, hotel/hostel reviews, and personal vlogs.
Look up what areas are safe and friendly and what areas are dangerous and to avoid.
Find specific location forums and ask the locals for their opinions about your hotel/hostel location, itinerary, and safety.
Read reviews about attractions, neighborhoods, restaurants, and hotels.
Government Websites
Review the local government's website to learn more about visiting their country.
Arrive During the Day
Sunlight is a predator's worst enemy.
Darkness is their best friend and provides a cloak to their unlawful activities.
Arriving during the day will give you the most time to leave the airport, check in to your hotel/hostel, settle into your quarters, purchase anything you may have forgotten, and possibly explore the surrounding area a bit.
Scheduling your flight to arrive in the morning or afternoon is always a good idea. If there is an issue with your accommodations, arriving during the day gives you time to find a new accommodation while it's still light out.
Pre-Trip Precautions and Emergency Planning
Depending on where you're traveling to, you may be required to visit a doctor beforehand to ensure you're in good health to visit, or to receive certain vaccinations and shots.
Here is the U.S. Department of Health and Human Services' list of vaccinations needed for certain travel: https://www.hhs.gov/immunization/who-and-when/travel/index.html
Regardless, it's a good idea to get a check-up to ensure you're in good health before solo traveling, as you won't have anyone with you that you can rely on.
If you require any medications or medicine, make sure to keep them on your body and to have proper instructions for medical personnel if they need to help you. Look up where the nearest hospitals and police stations are, or you can ask the hotel/hostel receptionist/manager where they are. In our time of COVID-19, make sure to bring face masks and hand sanitizer with you.
Local Languages
Learning basic words and phrases of the foreign country you're visiting is not only a smart way to stay safe, but it shows respect and will undoubtedly get you faster service in restaurants/stores, more friendly connections, and better experiences. There's nothing worse than an ignorant foreigner of any country coming to a new country, and not even trying to speak the local language. So pick up a language book at Barnes and Noble, or download the Rosetta Stone or Duolingo app on your smartphone to start learning and practicing some local phrases. Here are some common phrases to learn to keep yourself safe:
"Can you help me?"
I don't speak the language."
"Where is the ____?"
"Call the police."
"Call an ambulance."
"I'm lost."
"Please leave me alone."
"Yes."
"No."
Important Documents
If you're traveling internationally, you will have to bring your passport with you. However, make sure to take physical copies of your passport, and take digital photos of your passport on your smartphone. If you're going out for the day, keep your passport back in the hotel/hostel locked in a safe. Also provide copies of your passport to your family or close friends so they can email it to you if you have lost them. Never relinquish your passport or ID as collateral when renting a car, scooter, or segue. Always opt for other forms of collateral that are not your passport or ID.
Share Your Itinerary
Planning your solo trip and updating your family and friends on your whereabouts has never been easier.
Use Google Maps to research and tag restaurants, bars, museums, shops, and attractions that you want to visit.
Use Google Calendar to create a daily itinerary with the attractions and times that you want to visit them.
You can even turn on your GPS location so your location is tracked. Share all of these documents with family and friends so they know what your plan is and where you're supposed to be at all times.
Solo Traveling with Self Defense Weapons
Traveling with self defense weapons can be challenging as most airlines do not allow weapons on board. However, there are several self defense weapons that you can travel with that will not be prohibited, or you'll be able to pack in your luggage.
Defense rings are a great personal protection device to take with you while solo traveling. They are small, lightweight, and can be perceived as just wearing stylish jewelry.
Other self defense weapons that are great for traveling alone are keychain alarms. They are also small, lightweight, and can alert bystanders if you're in trouble.
Self defense weapons like pepper spray and tasers are heavy, bulky, and most are not prohibited on airlines.
Uber, Lyft, and Ride-Share Apps
Commuting can be one of the most confusing and challenging aspects of solo traveling to a foreign city. Understanding signage, reading maps, and protecting your personal safety are all reasons why commuting in a foreign city can be dangerous.
Uber, Lyft, and other ride-share apps are normally seen as the safer option to travel around a foreign city. Their drivers are more vetted and professional than a random taxi, and your route is logged into their systems. It can also be relatively cheaper to use these ride-share companies in foreign cities.
Taking public transportation can be a great way to explore the city and experience the daily life of the people, but beware of the risks associated with it.
Solo Travel Walking Tips
Here are some general tips when you're walking around or visiting attractions:
Walk with confidence so predators don't think you're an easy vulnerable target
Follow local culture and dress appropriately so you blend in and show respect
Do not draw attention to yourself with crazy behavior or speech
Wear a money belt that wraps around your stomach to store your money and important documents throughout the day
Hide your expensive cameras and phones
Do not accept unsolicited food or drinks from strangers
Do not accept unsolicited items or gifts from strangers
Be careful about bumping into strangers in the street as this is a way they scam you
Solo Traveling Safety Tips Final Thoughts
Solo traveling can be one of the most fulfilling and even life-changing experiences someone can ever have.
Exploring and experiencing a new city by yourself is very exciting, yet also relaxing and peaceful at the same time.
However we must recognize that there are inherent dangers to solo traveling.
We would never advise someone to not solo travel; we would simply recommend that you do everything in your power to remain safe. That means planning and preparing well, being mindful of your surroundings, arming yourself with self defense products, and constantly updating your family and friends.
Follow our tips above if you plan to solo travel soon, and share them with a loved one who may be traveling by themselves in the near future.
---